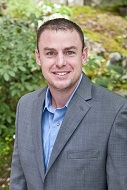 Mitch Miller is a pleasure to work with!

My wife Barbara and I were visiting various locations in the Southeast trying to decide where to build our long term retirement home when we met Mitch in Asheville. Before considering a real estate transaction, it was important to us to understand the community, the restaurant scene, cultural activities, places to run and bicycle, charitable organizations, the various neighborhoods in town and so on. Mitch was endlessly patient and tireless in his efforts to show us all these aspects of Asheville. Growing up in the community he was able to share with us the history of the town as well as the surrounding region. He was also able to help us understand what had been happening with respect to real estate trends over the past several years.

Mitch is truly an advocate for his clients in that he sought out all necessary information concerning the availability of properties that met our criteria and provided us with voluminous comparative information to help us decide on our purchase. Mitch is an individual who is kind, courteous and thorough in all dealings and operates with an unqualified professionalism and honesty. In addition to being a very capable Real Estate professional Mitch operates his business with such high character and integrity that he is also somewhat of an ambassador for the Asheville area. We are so happy to have had the opportunity to work with Mitch.

— BILL AND BARBARA NORMAN, Mitch Miller