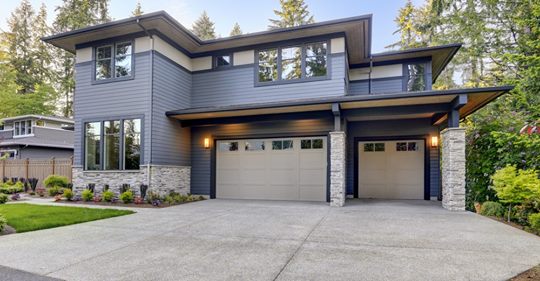 When anyone is buying a house, the first impression they get is how it appears from the curb. This is why the curb appeal of your own house is so important, especially if you're looking to sell it fast. You also need a good deal, so here are some curb appeal exercises to help you out:
1. Taking Pictures
The first curb appeal exercise is a basic one, but it could be quite revealing. Take your phone or digital camera, and then take pictures of your house's exterior. View them later that day, then change them to black and white and view again. This might make it easier to spot certain problem areas without being distracted by color.
Once you've spotted some issues, make a list of them. Go for the cleaning and repairs first, and then see if you can manage any larger projects for making the exterior more striking. The smaller chores will include dealing with mold and mildew, washing the deck, mowing the lawn, weeding, and cleaning windows.
2. Improving the View from the Back
The rear view of your home can affect your curb appeal almost as much as the view from the front. Any potential buyer will also drive by to take a look at your backyard, or just see if the house is decent-looking from all angles.
This is why it's necessary to work on your house curb appeal from all sides. Pay special attention to the backyard, especially if you have kids. Many families find it convenient to store extra items in this area, which could pile up and get out of control. Scattered toys might be acceptable in a backyard, but it shouldn't be a total dump.
3. Getting Creative with Lighting
Buyers will probably want to view the house at all times of the day, which means you should also get some decent lighting for that coveted evening appeal. You can install some low-voltage lighting options in the driveway, near any important elements of landscaping, or the sidewalk. If your budget allows for it, a decorative lamp or light fixture can also bring out the look of the whole place.
4. Upgrading the Mailbox
The mailbox might be a small feature, but it's still significant. It's one of the first items any potential house buyer sees, so make sure it's presentable. If it's bent, rusted, or ugly, you might want to get a new one altogether. We might have entered the digital age, but mailboxes are still essential in most areas!
It's not just the mailbox, either. Look for any small details that might seem unimportant but could put off a buyer.
5. Revamping All the Doors
The front door is the most important one for curb appeal, so you should try a bold, vivid hue for that. A paint job should be on the charts if you don't want to get a whole new door. The same goes for garage doors, which could be eyesores if they're fading or peeling. Contrary to the striking front door, it's better if the garage door blends into the house as much as possible.
Wrapping Up
A house owner might have some trouble seeing any flaws in their home. The next time you go outside, take a minute and look at the house as just a building or a commodity. Start noting your impressions and get working on that curb appeal right away.
Article Source: Homeselfe